A fine way to cheer up from the winter doldrums is to host an Oscar Party. Usually taking place at the end of February it is the perfect diversion to the last days of winter. We have been hosting a few good friends, who love movies, for several years now.
Oscar Buzz – It's All About The Food!
A few years ago we had a brilliant idea and started creating a menu theme around one of the nominated movies. We love to cook and our guests love to eat. Needless to say this has made our Annual Oscar Bash even more popular. In 2009 we set out a complete Indian buffet in recognition of the Slumdog Millionaire nomination. For the 82nd Academy Awards we honored the film Julie & Julia with classic French Bistro Fare including baked brie. And, last year on Oscar night the menu was a nod to The King's Speech. We served a lovely Stilton with honey crisp apples & local honey, savory pies and elegant individual trifles in martini glasses for dessert.
English Trifle In Martini Glasses!
One thoughtful guest brought a basket of Best Picture Cookies to honor the nominees. She used cookie cutters in the shape of a cowboy hat for True Grit, a crown for The Kings Speech, a ballerina for Black Swan and so on.  They made terrific party favors, as well as, sweet snacks to help us keep up our strength past midnight. You can also use star cookie cutters and decorate the cookies for each of the nominated films or actors. The possibilities are endless and so is the fun!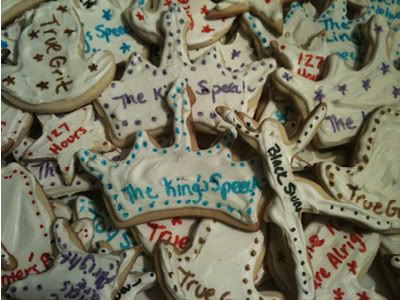 Best Picture Cookies!
Another popular dessert craze, Cake Pops lends itself very well to an Oscar Night Party Confection.  Directions on how to make Cake Pops that look like tiny popcorn bags, like the ones you get at the movie theater, can be found in Bakerella's Cake Pops Cookbook.
With a little help from the Cake Pops Cookbook you can learn the tips and tricks necessary to create your own Oscar Night bite-sized sweets. The Babycakes Cake Pop Maker and the Bake Pops Baking Pan let you easily make enough for a crowd!
Our 2012 Oscar Party – Down-Home Southern Charm.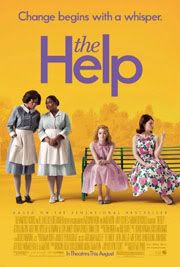 This Sunday, as we host our friends to celebrate the 84th Academy Awards we've chosen the Oscar nominated movie, The Help to inspire our menu. Southern Fried Chicken, Collard Greens, an updated Mac and Cheese, Buttermilk Biscuits, Jalapeno Cornbread, Spinach Salad and Nora's Cole Slaw round out the cast. Our Southern Fried Chicken Recipe Comes From Chronicle's The Big Book Of Chicken. Another great fried chicken recipe can be found in Pioneer Woman Cooks.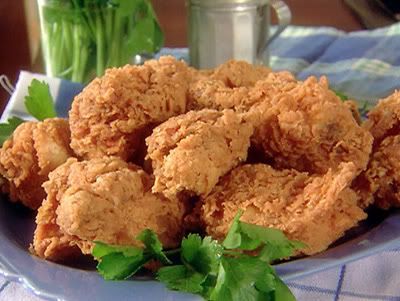 Southern Fried Chicken For The Soul!
The real stars of Sunday's festivities are two Southern Classics, Banana Cream and Lemon Meringue Pie. Both pie recipes can be found in Martha Stewart's New Pies & Tarts Cookbook.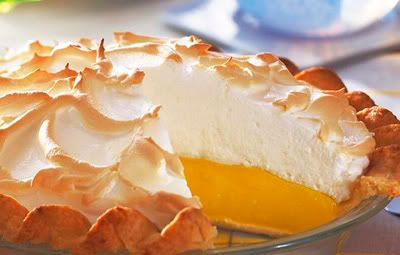 A True Southern Belle – Lemon Meringue Pie!
So pick your movie, set your menu theme and invite a few good friends over for a star-studded evening!
More Oscar Party Ideas!
Entertaining Made Easy – The Perfect Way To Enjoy A Night With Oscar!
If you don't want to do a full dinner try a simple menu of tasty appetizers and festive cocktails, or a wine and cheese theme.
These Featured Links Offer Real Star Power!

Browse our selection of appetizer-inspired cookbooks.
.
.



Serve Individual Appetizer's With A Flare.
.
.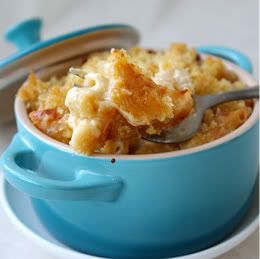 Le Creuset Mini Casseroles are perfect for individual portions of creamy mac and cheese!
.
.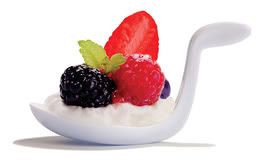 New! Tasting Cradle/Spoon.
.
.


Cocktail Napkins Add A Splash of Color Or A Little Bit Of Off-Color Humor To Your Party!
.
.



Free Appetizer Recipes!
.
.


Terrific Cocktails! Browse All Cocktail Books.
.
.


Stock Your Bar Like A Pro!