Well fall is certainly here but you still have time to take one last fishing trip! If you are looking to fillet your own fish and need some tips then you are in luck! We have some great pictures and helpful hints from Wusthof's President, Scott Severinson. So grab your rods and let's catch some dinner!
Here is Scott Severinson using the Wusthof Classic 7" Fillet Knife, that comes with a leather sheath(not shown).


Listed are 5 easy steps to filleting a fish.
First step: Catch the fish!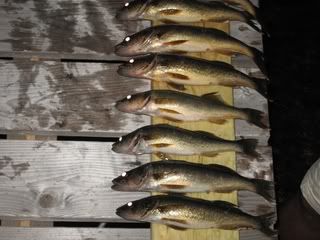 Second step: Make a deep cut behind the gills.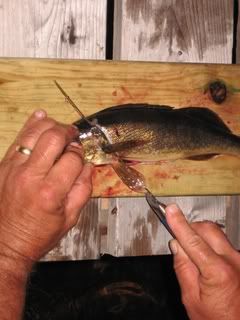 Third Step: Cut a slit a few inches in length along the top of the fish.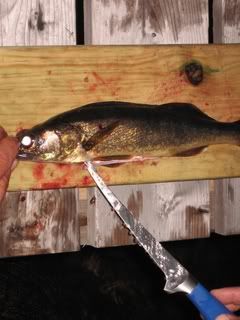 Fourth Step: Using the flexible tip of the knife to separate the flesh from the bones.


Fifth Step: Finish cutting away the fillet by moving the knife along the spine.


These guidelines are recommended for fish over 5 lbs. If you are filleting smaller fish the steps are a little different. First cut the head off just behind the gills. Next, with the blade pointing away from you and across the body of the fish, begin to cut toward the area where the head used to be. To remove the skin hold the knife crosswise across the fillet and cut between the skin and the flesh and glide the knife towards the head of the fish.
Below is the Wusthof Silverpoint 7" Fillet Knife that also includes a leather sheath and is only $39.99!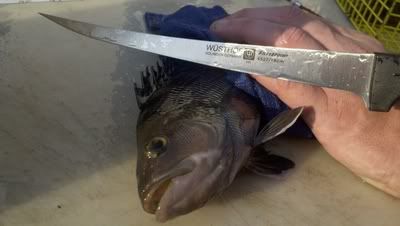 -Jenny