The last thing I want to do in the summer is cook, but when you're making a low country boil it is well worth turning on the stove. For those of you that may not know what this southern delicacy is then you are missing out. With zero prep time and basically one-step required, it is no surprise that our laid back friends of the south have made this one of their most popular recipes.
For a while, I believed that the term low country boil came from the fact that the only step in this recipe is to do just that-boil. But after doing a little research I came to find out that the interpretation of this term is 'social gathering'. So that is exactly what I did. Since Father's Day was approaching I thought this would be a great opportunity to try out my southern cooking skills.
What I like best with making this dish is that there are no set rules as to what you can put in it. Louisianians prefer crawfish in theirs while Chesapeake Bay folks opt for blue crabs, oysters and clams. Since I spent quite some time in Georgia I decided to make it just the way I remembered. My ingredients included Crab legs, shrimp, corn, onions, potatoes and a ton of Old Bay. Of course, I had to put my northern flare on it and so I added Kielbasa.
Once you have all of your ingredients the next steps are fairly painless.
Heat a large pot of water on the stove or on an outdoor cooker
Add the Old Bay seasonings to taste (if you don't put enough in the pot you can always add more once your done).
Add the potatoes, sausage and onion for 10 minutes
Add the corn and crab for 5 minutes
Add the shrimp for 2-4 minutes (you know they are done when they turn pink)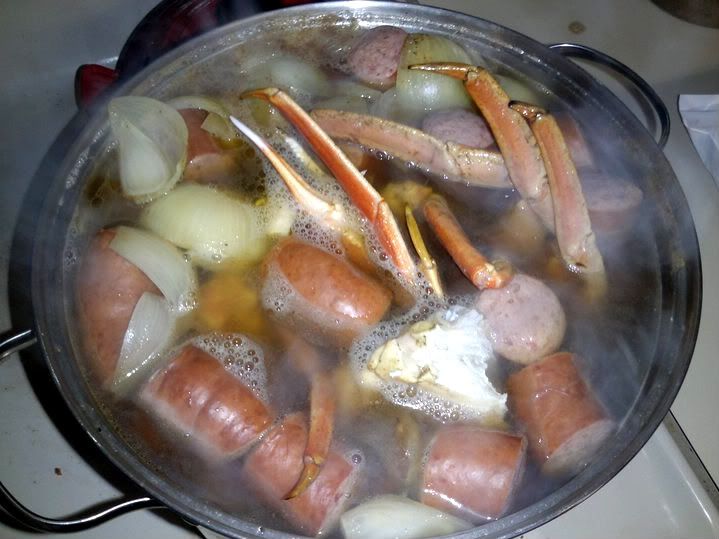 Once, the shrimp are pink then proceed to drain the pot and pour the contents over a newspaper-covered table. Another great thing about this meal is that there is practically no clean-up! Everything can be consumed by hand, so there are never utensils or dishes to clean once you are done. Just roll up the wastes in the newspaper and toss!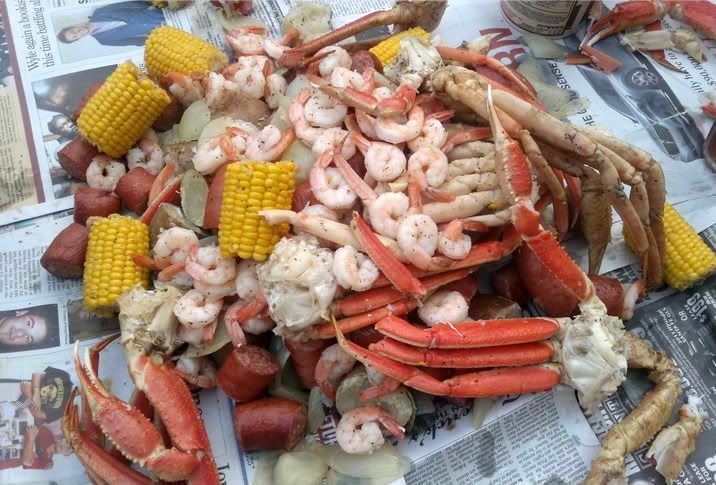 For other summer inspired recipes checkout The Beach House Cookbook
Stay hungry my friends!
-Jenny