Summer reading was a new thing when I was in school. As kids we believed it was instituted as a means of punishment to keep us trapped inside, improving our minds, during the gorgeous, blistery days of summer. We did not appreciate this new summer homework. We were outraged. Or as outraged as ten-year-olds can be. Who would want to be stuck in the house reading a book when you could be outside playing ball with your friends or riding your bike? At least, that's what my grade-school self would have argued. Our protests were no use, though. We had to read the books. We had to do the assignments. And being the good student I was, and actually an avid reader, I read them, but I didn't always enjoy the books that were chosen. There is something in me that has always resisted such mandatory reading assignments. Why do I have to read that book, especially when there are so many others I'd rather be reading? This was my struggle when picking through the Summer Reading lists. I quickly realized that choosing the books I knew I'd probably like made it seem less like summer homework.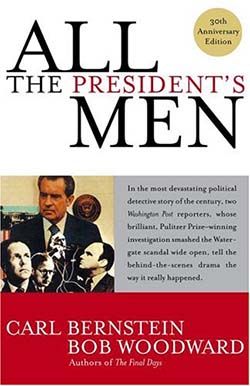 It wasn't until high school, though, that I actually started to appreciate our yearly list of Summer Reading. Of course by that time the list had grown to include books chosen by our History teachers as well. Having been a bit of a bookworm, I never really minded the lists given by our English teachers. As a matter of fact, I started to anticipate them, asking my teachers for recommendations on which books they thought I'd like best. Some of the books I'd read for Summer Reading became favorites. But the History teachers' lists didn't always capture my attention. Being a "lit nerd", I didn't take much to reading History books. Then one summer, my History teacher made All the President's Men a mandatory read. I remember thinking, "Watergate? How…boring." But I picked the book up and started reading. I was pleasantly surprised. The book was not the dry, historical account of the now-famous break-in. It was an exciting narrative of the events that unfolded after two reporters caught the story of a lifetime. As gripping as a bestselling crime novel, it was a quick read for me, and I actually looked forward to handing in my paper to my teacher and discussing the book in the class that fall. I'd even actually liked it better than some of the books I'd read for my English class!
Even now, I still have a tendency to head to my nearest bookstore or library in the early days of summer, to find a few good books to read. Sometimes I'll pick up a few novels, or a couple classics I want to reread, sometimes I'll add a biography into the mix and sometimes I'll even add a few books about historical events. But one thing is a constant now; there is always a list. I've already starting compiling one for this summer and All the President's Men has been selected for a reread. I'll be enjoying it while munching on one of these Watergate Pops and giving thanks for my teachers and all the years of Summer Reading they assigned.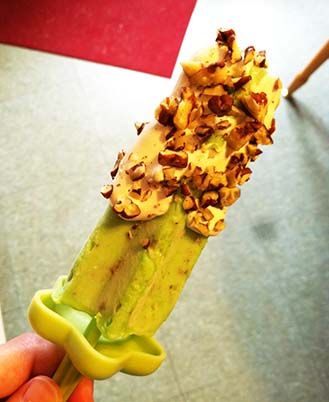 Watergate Pops
adapted from Kraft
Ingredients
1 20 oz. can crushed pineapple in juice, undrained
3 1 oz. packages Sugar Free JELL-O Pistachio Flavor Instant Pudding
1 cup mini marshmallows, chopped
1 cup pecans, chopped, divided
1 container Fat Free Cool Whip Whipped Topping, thawed
1/2 cup marshmallow fluff, warmed
Instructions
Wash and dry your favorite popsicle mold and set aside. In a mixinb bowl, combine the pineapple, dry pudding mix, marshmallows and 1/2 of the pecans and stir until combined. Add the Cool Whip and stir with a spatula until it's incorporated. Transfer the mixture into a disposable pastry bag and snip off the tip. Pipe the mixture into the pop molds, being sure to rap the pop molds on the counter top several times to remove air bubbles. Fill each of the molds until there's only about 1/2″ of open space left from the top. Transfer to the freezer and freeze for at least 4 hours. When ready to serve, remove the pops from the molds, drizzle each pop with the warmed marshmallow fluff and sprinkle with remaining chopped pecans. Enjoy while reading a good book.